Welcome to the workshop and events page. This is where you have the opportunity to take a course, participate in a webinar, herb camp or go for a walk to enhance your knowledge of herbal medicine.
Often workshops are for both those who are beginners and curious and for those who have practicing herbal medicine professionally for years. Hope to see you at a workshop soon.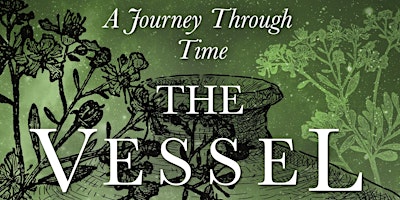 Celebrate with Abrah as she launches her new book: The Vessel: Women, Plants and Contraception
The Vessel: Plants, Contraception and Women
Dates: Thursdays: February 10, 17, 24

Time: 6:30 pm to 8:00 pm EST

Online… once you register you will receive the zoom link
Join Abrah Arneson to explore medicinal plants used in contraception. During these three class we will talk about the history of these plants and women, explore the different ways plants offer contraception (including some of the phytochemistry involved), discuss specific contraceptive plants and lastly look at how these plants have been used in the past.
Class one: Why Plant Contraceptives now?
Class two: Ophelia's Herbs
Class three: Witches and Contraceptive Herbs
Please note: These classes will be recorded. If you can't make it on a Thursday night, I will forward the classes on Friday morning.
Herbal Constituents: with Lisa Ganora
Join Lisa as she presents the most important concepts and useful research on phytochemical compounds in medicinal plants. In an engaging non-mathematical manner, Lisa distills the information to help herbalists understand the personalities and activities of constituents and how they contribute to the clinical actions and energetics of commonly used medicinal plants.
This weekend offers you the opportunity to deepen your understanding of:
The Language of Phytochemical Structure: bonding, polarity, functional groups, isomers, and other aspects of constituents that help us understand how they behave.
Herbal Constituents: what they are and how plants make them; the major categories of constituents and their solubility; synergy and variability; and their physiological activities based on up-to-date research considered in the context of traditional usage.
Making Herbal Medicine: how to select for different constituents by choosing your solvents; solvent polarity; other influences on solubility and extraction; matrix effects; precipitation; harmonizing extracts in formulas, etc.
This weekend is a unique blend of illustrated lectures and hands-on learning with the plants.
Lisa Ganora began studying traditional Western herbalism in the '80s. Later, she lived and wildcrafted in the Appalachians where she worked with folk healers and created herbal products to sell as she traveled the festival circuit with her herb booth. After practicing as a community herbalist for a decade, Lisa returned to college and graduated from UNCA summa cum laude with multiple awards in biology and chemistry. After graduation, she focused on studying pharmacognosy and phytochemistry.
In addition to directing the Colorado School of Clinical Herbalism from 2012-2020 and managing Elderberry's (a Rocky Mountain herb farm and education center in Paonia, CO), Lisa has also served as Adjunct Professor of Pharmacognosy at the Southwest College of Naturopathic Medicine, and has lectured and taught classes at numerous schools and conferences around the U.S.
Dates:
Friday, May 13th  2-7pm
Saturday, May 14th  10-5pm
Sunday, May 15th  10-3pm
Location:
Just Foods in The Barn, Ottawa, Ontario
Cost:
First 20 registrations, $295.00 +HST. After the first 20 registrations, $355.00 +HST.
It is recommended you review the latest edition of Lisa's book Herbal Constituents, 2nd. Ed., available here. Copies will also be available to purchase at a student discount rate at the beginning of class. For more information or to register email Abrah at abrah.arneson@gmail.com
Anatomy & Physiology for Herbalists
Plants interact with the body/mind of human beings in unique ways outside of the reductionistic biomedical understanding of anatomy and physiology. For example, herbalists support the mucosa with demulcents and astringent herbs. Or they use bitters to encourage the appetite. Neither of these actions are considered within the biomedical model understanding of anatomy and physiology.
Plants are not particularly reductionistic in their medicine, so why do herbalists spend so much time memorizing a reductionistic understanding of the body's anatomy and physiology while ignoring the complexity of the mucous membrane and its unique role in maintaining the body's health, or the profound impact tastes have on the body. Developing an intuitive grasp of the vast relationships, both micro and macro, within body/mind guides a herbalist in choosing plants to restore balance to the health of their client's body/mind. That being said, let's not throw out the science.
During this series of classes we will explore specific organs and systems that are the concern of herbalists working within a holistic model of medicine.


Each class features:
A consideration of how the elements interact within different organs and body systems to create balance.
How specific organ's function manifests in the natural environment to support all of life. This will deepen your understanding of interdependence of life.
Explore traditional views of the organ or systems being discussed, both Western and Eastern.
Discover the relationships between different body parts, and explore how that informs the choices of herbs in creating formulas for our clients.
And of course, we'll delve into herbs specific to body systems or organs being explored.
Who is this course for?
Those who have some understanding of herbal medicine and wish to deepen their appreciation of the body/mind in order to use plant medicine more effectively.


Topics and Dates for 2021-2022
All zoom classes are from 6:30 to 8:30pm
September 28 – The Liver
October 26 – The Kidney
November 30 – Blood
January 18 – Mucous Membrane
February 22 – Extracellular matrix and Interstitial Fluid
March 29 – Connective Tissue
April 26 – Emotions
May 31 – The Biodome


Cost: $160.00 plus HST


Please note: If you have date conflicts, each class will be recorded and recording sent out to all participants the following day.


To register: Please contact Abrah directly at abrah.arneson@gmail.com