Welcome to the workshop and events page. This is where you have the opportunity to take a course, participate in a webinar, herb camp or go for a walk to enhance your knowledge of herbal medicine.
Often workshops are for both those who are beginners and curious and for those who have practicing herbal medicine professionally for years. Hope to see you at a workshop soon.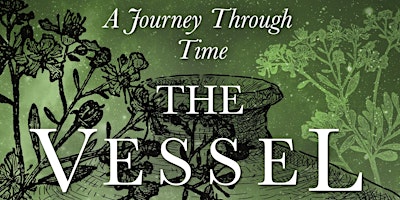 Celebrate with Abrah as she launches her new book: The Vessel: Women, Plants and Contraception
Herbal Contraceptives
During these two interactive webinars we explore how to safely use plant contraceptives by unearthing how women in the past used plant contraceptives effectively by understanding their cycles. Along with individual plants, classes of phytoconstituents that influence a woman's fertility examined. Space is limited to 15 participants.
Tuesday 6:30pm to 8pm
November 1 – New Moon/Full Moon Herbs
November 22 – Using Herbal Contraceptives
Cost: $40.00
These classes will not be recorded.
Please
register by emailing Abrah at abrah.arneson@gmail.com
Dreaming Medicine
Xokiin Retreat Centre
Punta Allen, Mexico (south of Tulum)
January 29 – February 4, 2023
Costs and registrations details to follow. 
Join Abrah and Mark for a week exploring the relationship between the medicine in plants, dreams, the land, sea, sky, stars and in your heart. Traditional healers, including herbalists, have used dreams to gather knowledge of a plant's medicine, illness and the path to heal. During this week we will take a deep dive into the what it means to dream, the many ways to dream and discover the medicine you carry, the earth offers, and plants give. This week offers you the opportunity to participate in both group and personal explorations, Qi Gong, mandala making and meditation. During the week we will also make some medicine with local plants. You will also have plenty of time to exhale, enjoy the beach, the breeze in the coconut trees, and the soothing warmth of the Caribbean Sea. 
Please register by emailing Abrah at abrah.arneson@gmail.com
A Herbalist Anatomy & Physiology
Plants interact with the body/mind of human beings in unique ways outside of the reductionistic biomedical understanding of anatomy and physiology. For example, herbalists support the mucosa with demulcents and astringent herbs. Or they use bitters to encourage the appetite. Neither of these actions are considered within the biomedical model understanding of anatomy and physiology.
Plants are not particularly reductionistic in their medicine, so why do herbalists spend so much time memorizing a reductionistic understanding of the body's anatomy and physiology while ignoring the complexity of the mucous membrane and its unique role in maintaining the body's health, or the profound impact tastes have on the body. Developing an intuitive grasp of the vast relationships, both micro and macro, within body/mind guides a herbalist in choosing plants to restore balance to the health of their client's body/mind. That being said, let's not throw out the science.
During this series of classes we will explore specific organs and systems that are the concern of herbalists working within a holistic model of medicine
Each class features:
A consideration of how the elements interact within different organs and body systems to create balance.
How specific organ's function manifests in the natural environment to support all of life. This will deepen your understanding of interdependence of life.
Explore traditional views of the organ or systems being discussed, both Western and Eastern.
Discover the relationships between different body parts, and explore how that informs the choices of herbs in creating formulas for our clients.
And of course, we'll delve into herbs specific to body systems or organs being explored.
Who is this course for?
Those who have some understanding of herbal medicine and wish to deepen their appreciation of the body/mind in order to use plant medicine more effectively.
Topics and Dates for 2022-2023
All zoom classes are from 6:30 to 8:30pm
September 27 – The Liver
October 23 – The Kidney

November 29 – Lungs

January 18 – Blood

February 28 – Mucous Membrane

March 28 – Extracellular matrix and Interstitial fluid

April 25 – Connective Tissue

May 30 – Emotions

Cost: $180.00 plus HST
A recording will be emailed to you the day following the live class.
Please register by emailing Abrah at abrah.arneson@gmail.com
To register: Please contact Abrah directly at abrah.arneson@gmail.com